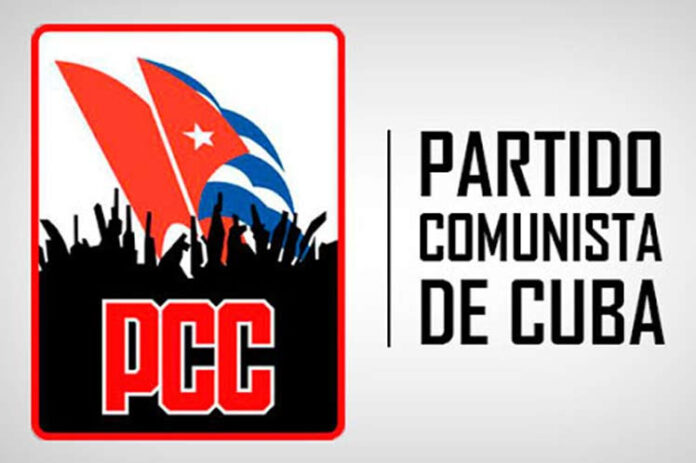 The Fifth Plenary Session of the Central Committee of the Communist Party of Cuba (CC PCC) will be held from Friday to Saturday at the Convention Palace in Havana.
As reported by the Party on its website, the debates will focus on key issues for today's Cuban society, from what was outlined by the 8th Congress of the PCC to the evaluation of the shortcomings and difficulties that still persist in the work of the party organization.
Rogelio Polanco Fuentes, member of the Secretariat of the CC PCC and head of its Ideological Department, assured that these will be intense days of exchange of ideas on what the political-ideological work requires in order to fulfill what was stated in the report of the last congress of the PCC, which states the need to carry out a deep transformation of the work that retakes, deepens and intensifies the essences and values defended by the Revolution and the people.
Polanco Fuentes explained that the agreements adopted in the last Plenary Session of the CC PCC, held in April of this year, and the work of the Political Bureau in that same period will be evaluated.
The Plenum will discuss the strategy to strengthen the integral role of the Young Communist League (UJC) in the present and the future, approved during an Extraordinary Plenum of the National Committee of the youth organization, and that due to the importance given by the Party leadership to the participation of young people in the Cuban social process, it will be analyzed in depth and transparently.
A group of measures will be proposed to face the current situation of the country, in the economic-social and political-ideological fields, as well as ideas for the organization of the II National Conference of the Party will be presented.
The official emphasized that this will be a very important space for the militants and for all the people.
During the plenary session, the actions of the Party will be evaluated in view of the difficult economic, political and social situation the Island is going through, aggravated by the intensification of the blockade imposed by the United States, he said.
Roberto Pérez Jiménez, member of the CCPCC and head of the Department of Organization of the Central Committee, commented that the V Plenary Session will allow for an internal analysis of the leading political organization of the Cuban society, to deepen the strengthening of its functioning and its capacity to influence and accompany the development of Cuba.
Issues such as the policy of leaders, the attention to the mass organizations, the work of the base organizations and the state of the party militancy in the different spheres will also be discussed, he said.
The V Plenum will give continuity to the work of the organization, having as its center the Implementation of the Ideas, Concepts and Guidelines of the 8th Congress of the PCC, held in 2021.