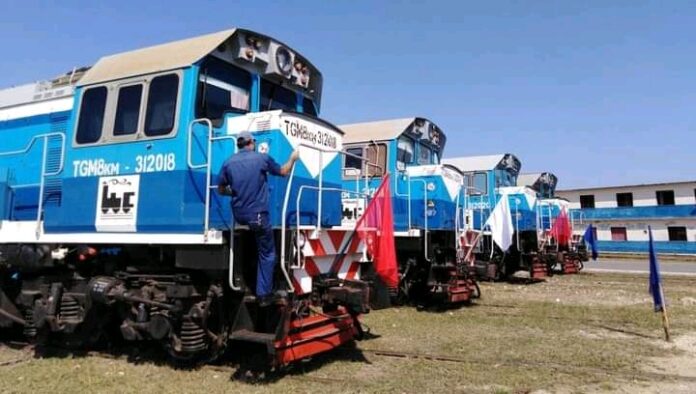 The group of the Railway Unit located in the municipality of Ciro Redondo, the most efficient in the country in the transportation of products from the sugar agro-industry and other cargo, won the seat of the provincial act in Ciego de Ávila on January 29, Day of the Railway Worker.
The merits of the Ferroazuc staff endorse the productive alternatives applied to continue the march along the rails of efficiency in a difficult year 2022, during which 86 percent of the total planned load could be moved, mainly due to the depressed sugarcane harvest
and production of sugar and final honey.
However, the railway workers from Pina transferred, in addition to the aforementioned cane derivatives, aggregates, plaster, tobacco, clinker and other items considered in the general cargo indicator that favored wage income and concluded the annual stage with more than 27 million dollars. profit weights.
In addition to the growth of the average salary in correspondence with the increase in labor productivity, the group of the Ciro Redondo Ferroazuc Base Business Unit made a contribution of more than half a million pesos to the local development program in the center of the avilanian geography.
In this work center, the provincial act for the Day of the Railway Worker will be held again, with a view to considering new productive, economic and union commitments, awarding and encouraging the most outstanding in the different activities of this entity of national reference in innovation.