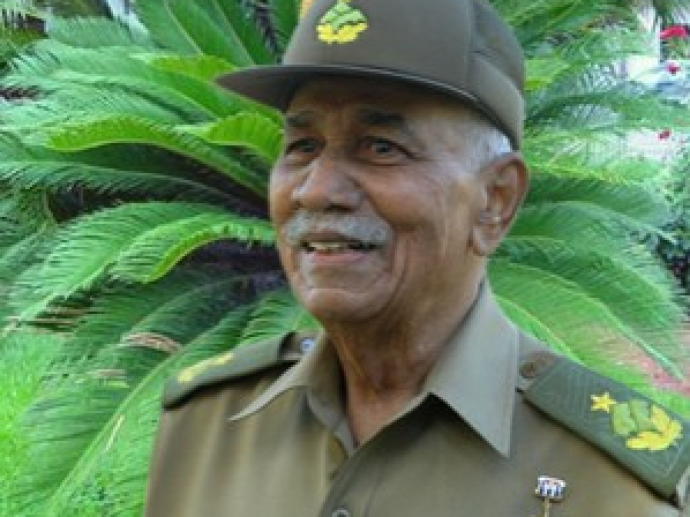 The revolutionary, humanist and musical imprint of Commander Juan Almeida Bosque was highlighted in Ciego de Ávila on the occasion of September 11, the 13th anniversary of his physical disappearance.
During a meeting with members of the Association of Combatants of the Cuban Revolution (ACRC) in the province, scholars of his work and relatives of the gallant guerrilla, it was learned that, although he was born in Havana, from a very young age he worked in agricultural tasks in the municipalities of Venezuela and Bolivia, while after the triumph of 1959 on the island, on several occasions he visited the Avilanian territory.
María Aurora Bosque, niece of the author of the emblematic song La Lupe, said that in spite of the multiple responsibilities he had in his political and military life, he never lacked the artistic creativity to leave beautiful numbers that managed to transcend beyond the national scope.
On the other hand, members of the local Combatants Association pointed out Almeida's energy to face the enemy, whose act of maximum patriotic expression was manifested when in an unequal battle with the opposing army, with a giant voice he called not to surrender.
In Ciego de Ávila, central province of the Greater Antilles, the Commander of the Revolution Juan Almeida Bosque left traces of love and friendship, which through time consolidated the close bond of the hero with the people.