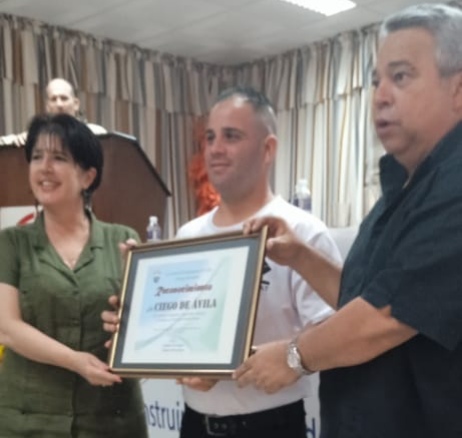 The province of Ciego de Ávila achieved the status of outstanding for the materialization of multiple initiatives in the National Day of Safety and Health at Work, an award granted this November 30, in Havana.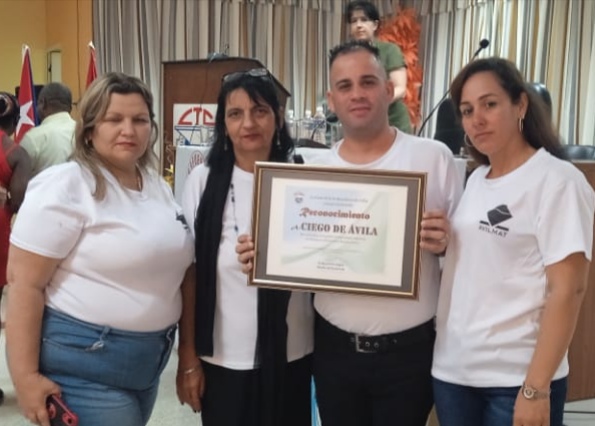 The award was presented by Ulises Guilarte de Nacimiento, member of the Political Bureau of the Party and Secretary General of the Cuban Workers´ Union and Martha Elena Feitó Cabrera, Minister of Labor and Social Security, at the Final Workshop of said day, held in the Jesús Menéndez hall of the national CTC.
After receiving the certificate of recognition, Yuniel Espinosa Reyes, member of the Provincial Secretariat of the union organization, informed that during the month of November a group of actions were carried out in the 10 municipalities of the avilanian territory, «with the aim of building together a positive culture of safety and health at work, as expressed in the central slogan of the day», said the trade unionist.
He emphasized that according to the potential of the province, the activities will be extended until this month and will continue this December 1st with the celebration of a colloquium on epidemiological diseases, which will be held at the Media Luna Agroindustrial Medium-sized Company.
On December 6, a conference on the importance of blood donations will be held at the Construction Company for Tourism in Cayo Coco, an avant-garde group in the fulfillment of this life-saving task.
The workshop for the presentation of papers related, fundamentally, with the measures aimed at avoiding occupational accidents, will be held at the Electricity Company in Ciego de Ávila, while the Máximo Gómez Báez University will host the closing ceremony of the National Day of Safety and Health at Work on the 8th.