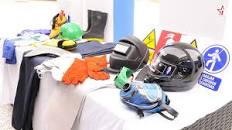 After an exhaustive analysis carried out by specialists with a vast knowledge of the subject, Ciego de Ávila obtained a positive evaluation during a recent national control of Safety and Health at Work.
In this way, for the last three years, those from The pineapple have ratified their vanguard work in the discipline, based on the certainty manifested in the application of preventive policies.
Among the specific topics analyzed by the visitors and exposed through integrated actions in the municipalities, there is the survey and identification of risks in several companies, the updating of professional drivers' documents, union inspections, the movement of protected areas and the chaining that is gestating to raise the culture of care in the new economic actors.
Osvaldo Vadés Pérez, Senior Specialist in Territorial Policy of the Provincial Directorate of Labor, specified that the control originates as part of the activities carried out in Cuba to celebrate April 28, the World Day for Safety and Health at Work, which program the avilanian people fully comply.
He said that with the slogan: Health for All, and given the proximity of the festivities and the parade for May Day, the motivations of the working class imbued with higher purposes that benefit the social project on the island grow.