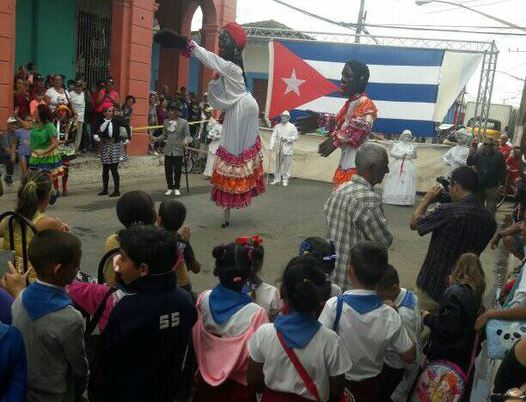 The edition of the International Book Fair corresponding to 2023 was closed this Saturday in the city of Morón, after three days of the Literary Festival, which had an extensive program that was a real incentive for the population.
In the final balance of this important cultural event, Natacha Cabrera, director of Ediciones Ávila, highlighted that the La Moderna Poesía Bookstore in this city deserves special recognition, not only for complying with the sales plan, but also because it has historically responded to the country cultural policy, with its support for intellectuals and writers.
Cabrera stressed that for this meritorious work this Bookstore, one of the first founded in the country, has become a Cultural Center of National Reference.
For these integral results, this group received a Special Recognition this Saturday night from Ediciones Ávila.
In the activity it was highlighted that this edition of the Book Fair was a success, due to the number of spaces generated to bring the population closer to literary works.
In front of the Morón Restaurant, the people applauded the performance of the Geyser Group, which delighted those present with popular numbers from the so-called "prodigious decade".
A special moment, in the middle of their performance, was the arrival of Arnaldo Rodríguez Romero, candidate for deputy to the National Assembly of People's Power for the Avilanian municipality of Morón. (Written by Leonel Iparraguirre González)